Chocolady
Classic Hot Chocolate dispenser that can serve and maintain even the thickest of premium hot-chocolate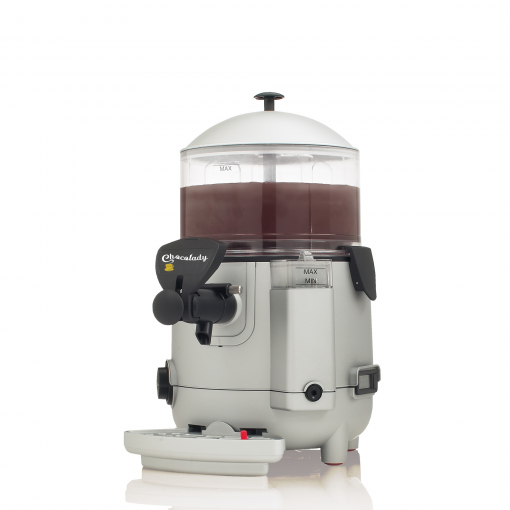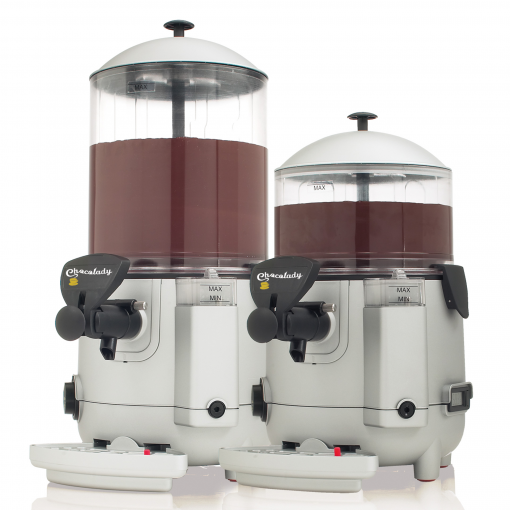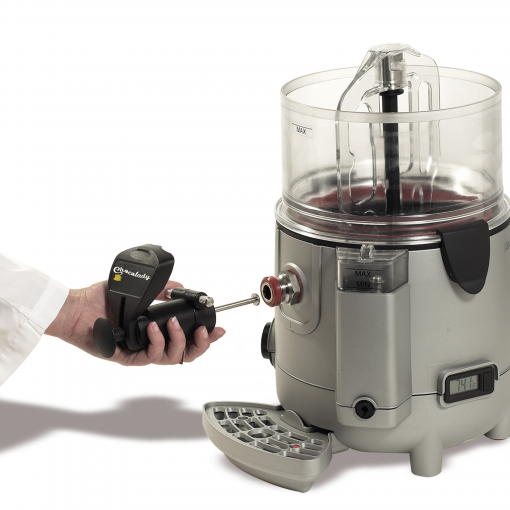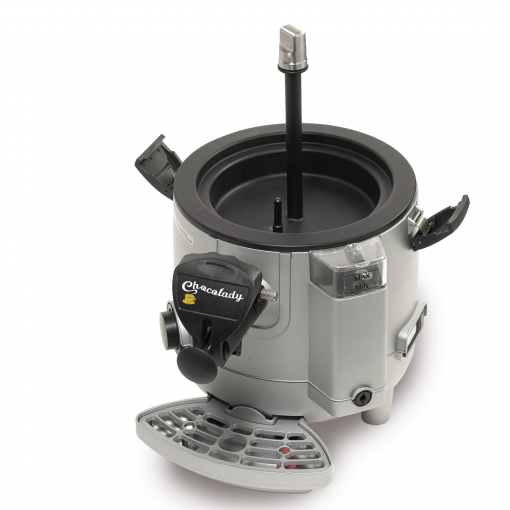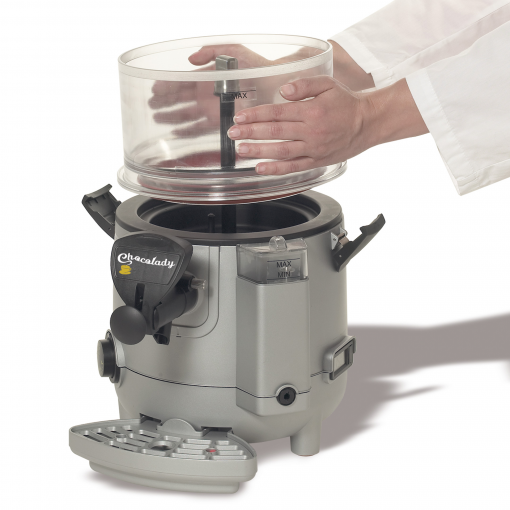 Classic Hot Chocolate dispenser that can serve and maintain even the thickest of premium hot-chocolate.
Great for Premium Hot Chocolate, mulled-wine and even bone-broth. Chocolady continuously heats and mixes product.
Mixing paddle can accommodate very thick products & maintain consistent product temperature stratification.
Heated by bain-marie system and includes thermostat for temperature adjustment
Available in two sizes: 5 liter or 10 liter.
Water level indicator.
Patented anti-stick bowl system.
Drip tray with liquid level indicator.
Insulated hot water tank.
Anti-skid feet.
Tap handle and parts are easily removed for through cleaning.
Tank Capacity
lt
5 or 10 lt
Dimensions
Dimension at base W x D x H cm
5 lt version: 28.7 x 41.3 x 46.5 cm; 10 lt version: 28.7 x 41.3 x 58.1 cm
Net Weight kg
5 lt version - 8 kg; 10 lt version - 8.5 kg;
Note
Note
Specifications are approximate. Carpigiani reserves the right to make changes without notice. Turbomix is made by Carpigiani according to a Certified Quality System UNI ENI ISO 9001.