LB 202 G
Gelato & Low Overrun Batch Freezer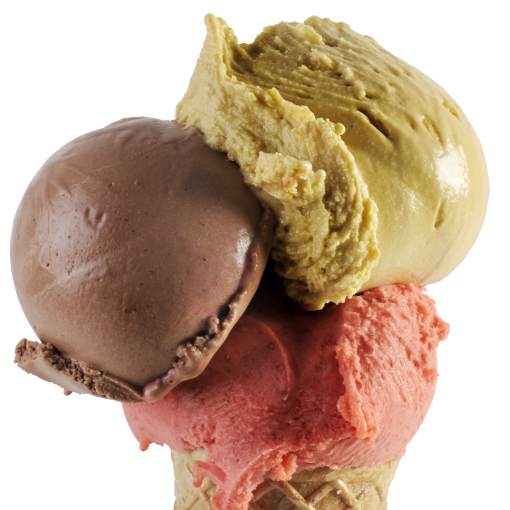 The most compact standing Batch Freezer to accommodate a range of production needs for Gelato, Sorbet, Premium Custard & low overrun Frozen Desserts for the startup frozen dessert business or commissary.
Hard-o-Dynamic technology ensures product consistency at different loads.
Can accommodate a range of production needs going from start up Ice Cream shop to restaurant and catering needs.
Self-adjusting scraper blades create creamy texture ideal for Gelato and low overrun Premium Ice Cream or Custard.
Smallest Carpigiani floor model.
Electronic touch pad provides operational information.

Self-adjusting scraper can be replaced without needing a new beater.
Air-cooled version is available.
Door design aids complete extraction, resulting in minimal product residue and flavor overlap.

Technical Characteristics
Beater
4/2 H.P. - Unibody w/ Replaceable blades
Cylinder Capacity
lt
10 quarts (with beater)
Electrical
Condenser
Air or Water
Cooling System
Water Cooled has water inlets and drain connections in the rear 1/2" MPT;
Hz
60
Ph
3
Volt
208-230
Fuse Size A
30 Amps fuse/breaker size. 22 Running Amps. 1 Feeder.
Refrigerant
Refrigerant
R-404A
Dimensions
Dimension at base Depth cm
88.9 cm (35 in)
Dimension at base Height cm
141.2 cm (55 3/8 in)
Dimension at base Width cm
50.4 cm (19 3/4 in)
Net Weight kg
258 kg (560 lbs) net weight; 293 kg (645 lbs) crated weight.
Note
Note
All specifications mentioned must be considered approximate; Carpigiani reserves the right to modify, without notice, all parts deemed necessary. This unit may be manufactured in other electrical characteristics and may have additional regulatory agency approvals, please consult the local Carpigiani Distributor. Check name plate for exact electrical data. A dedicated electrical connection is required. Manufactured to be permanently connected. See the Electrical chart for the proper electrical requirements. Consult your local Carpigiani distributor for cord & receptacle specifications as local codes allow.