193
Twin-twist counter-top model for high volume production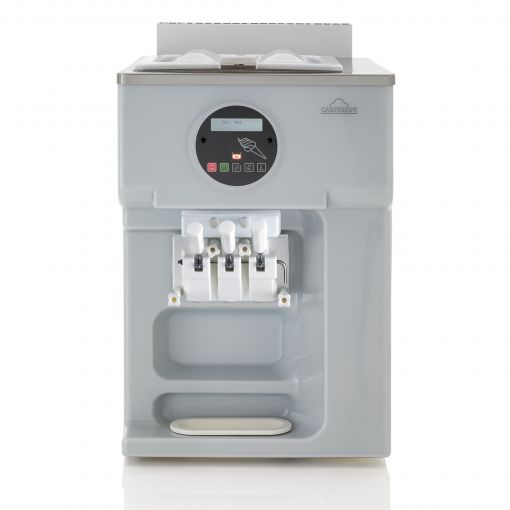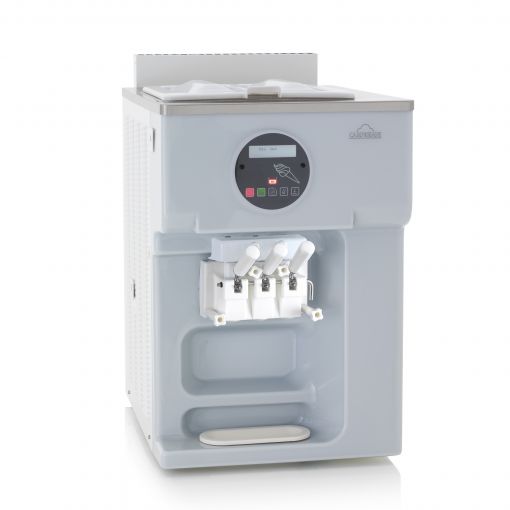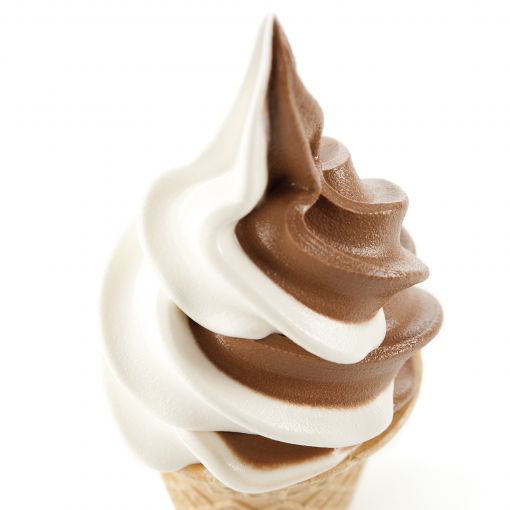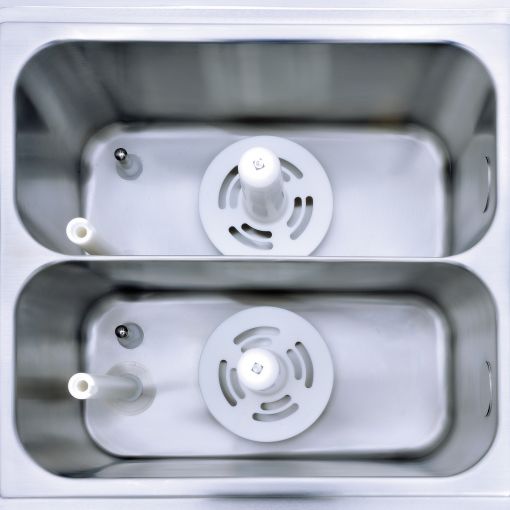 Ideal for frozen yogurt, sorbet, custard, gelato, ice cream and frozen desserts.
The Carpigiani reputation for the smoothest, creamiest soft serve in the market is proven with this powerful, customizable model for two flavors and twist flavor. Hard-O-Tronic consistency control technology Exclusive patented system that regulates refrigeration by measuring product viscosity to maintain consistent quality control.
Mix is fed from the rear of cylinder eliminating need to prime and allowing more controllable overrun, up to 80% on pump models.
Gravity fed model allows mixes with high fiber content or natural fruit pieces such as raspberry seeds.
On the Heat Treatment-equipped models, no cleaning is required for up to 14 days, and the hopper agitator prevents mixture separation and maintains consistent refrigerated temperature.
Lowest power consumption and the least number of components to clean compared to similar models in the industry. Unique cylinder construction delivers better results using less electricity.
TEOREMA guarantees facilitated assistance by providing online monitoring and diagnosis on a tablet, phone or PC wherever you are.
Standby mode maintains safe product temperatures in the freezing cylinder. Audible Signal alerts when refill is needed.
On models equipped with heat-treatment, no cleaning is required for up to 14 days.
Available in 4 configurations:
Gravity (193 BAR G)
Pump (193 BAR P)
Gravity with Heat Treatment and Hopper Agitator (193 SP G)
Pump with Heat Treatment and Hopper Agitator (193 SP P)
Technical Characteristics
Beater
2x0.9 kW (1.2 HP)
flavour
Two flavors with twist option
Hopper Capacity
Hopper Capacity
2 x 19 quarts on the Gravity models; 2 x 13 quarts on the Pump models.
Electrical
Cooling System
Air or Water
Refrigerant
Refrigerant
R-404A
Note
Note
All specifications mentioned must be considered approximate; Carpigiani reserves the right to modify, without notice, all parts deemed necessary. This unit may be manufactured in other electrical characteristics and may have additional regulatory agency approvals, please consult the local Carpigiani Distributor. Check name plate for exact electrical data.