Labotronic 25 110 HE-H
Intelligent Technology that decides what's best for your gelato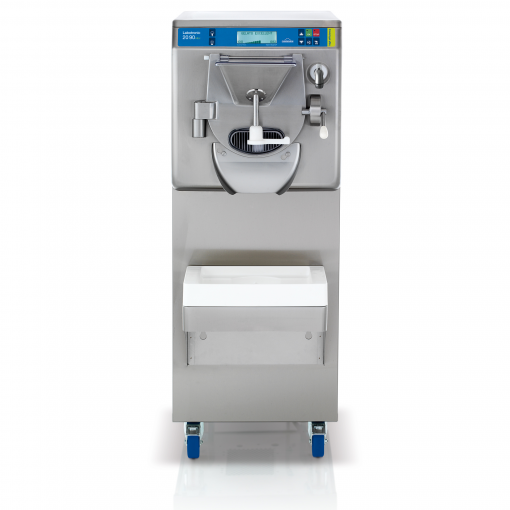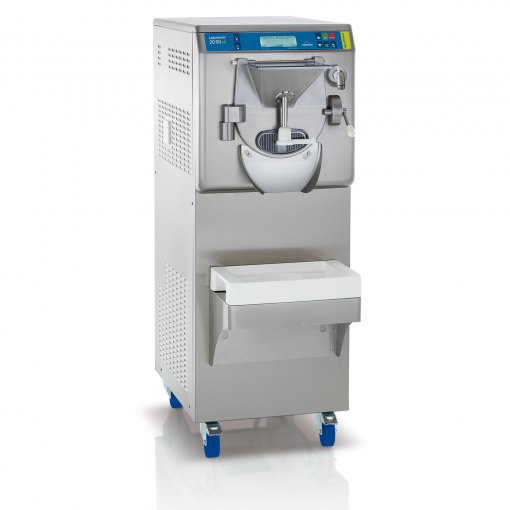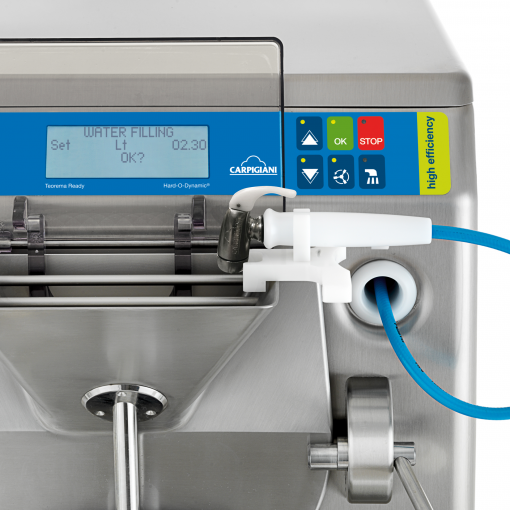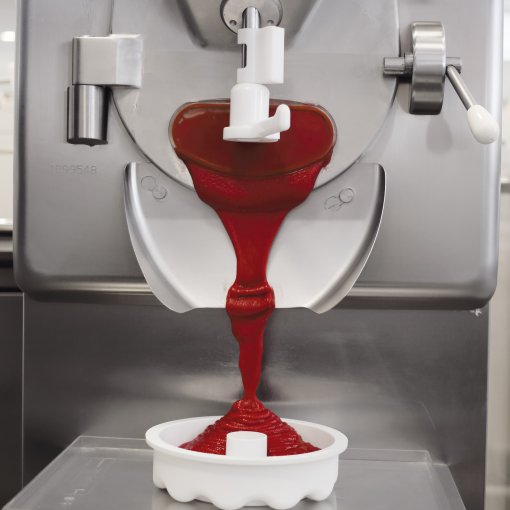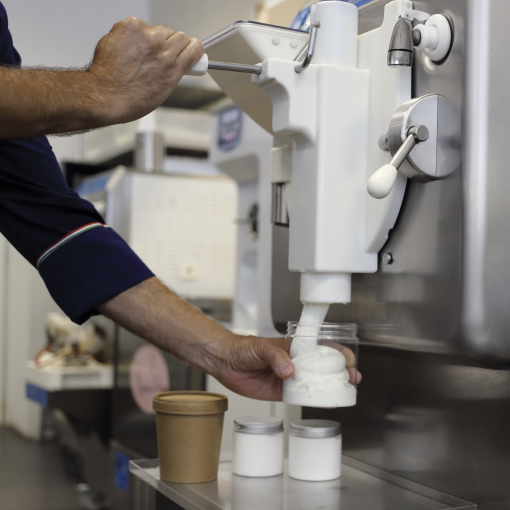 Hard-o-Dynamic® Adaptive: Intelligent Technology that decides what's best for your gelato
Automatically recognizes the type and quantity of mix
Dynamically regulates Cold and Hot Gas to optimize the thermal exchange during freezing
Just one button, many programs available for the gelato you want: Gelato Excellent, Gelato Speed, Gelato Hard, Gelato Simply, Gelato Zero+, Sorbet Zero+, Gelato Crystal, Gelato Hot, Hot Age, Hot&Cold, Fruit Cremolata.
Optional Inverter: Filled gelato, Manual gelato, Sicilian slush and variegating function.
Optional beater for Ice Cream: Ice Cream.
Beater without central shaft and with POM blades for the total extraction of the gelato.
Self-regulating scraper blades for constantly cleaning the cylinder and maximizing yield.
Post-cooling: activation of cold temperatures during extraction to maintain the consistency of the gelato.
Use of the machine while always standing straight.
Stainless steel sprayer with lock at the front of the machine, to facilitate washing.
Easy way: prepare and pasteurize the mix with the batch freezer.
Optional Dispensing door, together with the Crystal program used for filling containers and jars.
Optional Water Filling to dispense the precise amount of water required, saving time and avoiding measurement errors.
Tray-lock mat facilitates extraction and variegation.
Customizable production menu.
Carpigiani's High Efficiency technology allows a reduction in production time and the consumption of electricity and water up to 30% compared to Carpigiani batch freezers of previous generations (30% compared to RTX models).
Accident prevention thanks to rounded corners.
Auto Defrost procedure for rapidly restarting production in case of power failure or accidental stoppage.
Optional Teorema: monitoring and diagnosis via the internet for easier assistance.
One-piece cylinder for maximum cleanliness and guaranteed hygiene.
Stainless steel wheels.
Hot wash, detachable extraction chute and Scotch-Brite treatment of the steel sheet metal facilitate cleaning.
The delayed cleaning cycle guarantees hygienic by controlling the temperature of the cylinder once the gelato has been extracted.
Carpi Care kit: request one from your dealer to keep your machine hygienically perfect.
Gelato produced
Qty per cycle max. lt
24
Qty per cycle min. lt
6,5
Hourly amount max. lt
152
Hourly amount min. lt
35
Mix added
Hourly amount max. kg
110
Hourly amount min. kg
25
Quantity per batch
max. kg
17 kg
min. kg
4,5 kg
Quantity per cycle | Programs
Cremolata | kg
16
Crystal | max. kg
17,0
Crystal | min. kg
7,0
Slush | kg
16*
Zero+ | max. kg
16,0
Zero+ | min. kg
4,5
Electrical
Condenser
Water***
Hz
50**
Ph
3**
Volt
400**
Fuse Size A
32
Fuse Size with inverter
25
Nominal Power kW
11
Note
Note
The quantity per cycle and production time vary based on mixes used. The "Max" values refer to classic Italian artisanal gelato. Performance values refer to 25°C room temperature and 20°C water temperature in the condenser. * HE-H I models only ** Other voltages and cycles available with surcharge. *** Air condenser available with surcharge. The above dimensions and weight refer to the water cooled version. The Labotronic HE-H are manufactured by Carpigiani using a UNI EN ISO 9001 Certified Quality System. All specifications mentioned must be considered approximate; Carpigiani reserves the right to modify, without notice, all parts deemed necessary.