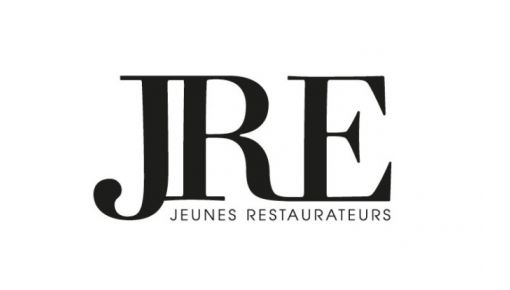 Carpigiani and JRE - Jeunes Restaurateurs launch a partnership alliance to continue improving the position of the best Italian gelato machines and European gastronomy
Foodservice
Artisan Gelato
"We are delighted to be working with the Carpigiani to bring its tradition of ice-making to the tables of the best restaurants in Europe" - Daniel Lehmann, President of JRE - Jeunes Restaurateurs
The constant search for excellence is the philosophy that, since its foundation in1946, has always distinguished the gelato machines manufacturer Carpigiani. It is an international benchmark producer that adapted to new gastronomic trends, it has always betted on harmony, balance, and sophistication of the frozen desserts traditions of the world. Gelato started out on the table as a fine dessert served in the European courts of the Renaissance. Precious sculptures of brittle with fruit sorbets, or elaborate molds filled with flavoured creams with flowers and spices adorned sumptuous banquets in honour of European notables and rulers. Today gelato is back on the table thanks to the skill of chefs, pastry chefs and Carpigiani technology.
Just like the Carpigiani, gelato making is indelibly tied to its tradition in Italy. JRE chefs also remain true to themselves, via modern food preparation honouring their cultural heritage, by respecting and promoting culinary identity and traditions from around the world. JRE Chefs are innovative and imaginative. They love evoking emotion and inspiration. They are always open to the new, so Carpigiani and JRE-Jeunes Restaurateurs have opted to enhance these features with this new relationship.
The cooperation will include a new Award presented by Carpigiani, for the JRE chefs in our bi-annual congress held in Paris, in April 2024.
"We are delighted to be working with the Carpigiani to bring its tradition of ice-making to the tables of the best restaurants in Europe - stated Daniel Lehmann, President of JRE-Jeunes Restaurateurs - Indeed, the key to Carpigiani Group's success is its origin, its heritage and its quality. All specific characteristics that we at JRE cherish and encourage. For chefs, Carpigiani with its great focus on gastronomy, and thanks to its specific characteristics, its expertise and its versatility, makes it the perfect companion for fine dining".
Matteo Andreola, Carpigiani Foodservice Professionals Business Unit Manager said it showed "our great satisfaction with developing this international initiative with JRE to continue improving the position of our machines in European Gastronomy, with a commitment to young, consolidated talent both in the kitchens and in the dining rooms, joining two worlds that should unquestionably go hand in hand, expertise and passion. They also share many of our essential pillars, such as our unwavering firm commitment to innovation and sustainability, and our search for excellence, inherited from our founders since 1946".
​
ABOUT - JRE-JEUNES RESTAURATEURS
- NEVER-ENDING PASSION -
Food is the most universal of human languages. It unites individuals were ideologies, culture and nationalities divide. MARINO NIOLA
In 1974 JRE started as a small French association under the name Jeunes Restaurateurs de France. Due to the successful concept and the great international interest from, initially Germany, Italy, Belgium and Switzerland, the association was 'renamed' Jeunes Restaurateurs d'Europe in 1993. Not much later the Netherlands and Spain followed. Today JRE-Jeunes Restaurateurs are active in 16 European countries with 370 'Jeunes Chefs', we count more than 190 Michelin stars and there are even aspirations to go intercontinental. 2014 was a special year, 40 years of JRE history were written... In 2016, the new name and logo were launched with the slogan "Never-ending Passion". This slogan is the foundation of the manifesto which is associated with every chef, partner and supporting producers.