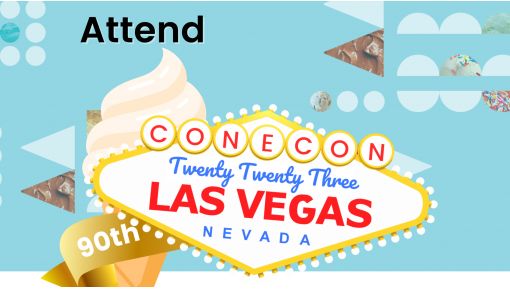 Booths 329 & 428 - Horseshoe, Las Vegas Blvd South 3564 - November 2nd, 3rd and 4th
ConeCon 2023, the North American Ice Cream Association event bringing together some of the brightest minds in the ice cream industry to discuss emerging trends, share insights, and explore new business opportunities, is taking place November 2nd – 4th, 2023 in Las Vegas, NV.
Carpigiani USA will be present at booths 329 & 428 with a range of equipment, including the 161 T, LB 200 IC, and Ready 302. Our knowledgeable staff will also be available to discuss Soft Serve, Shake, Ice Cream, and Frozen Drink technology. Come visit us and sample the Los Angeles cup, a delicious Soft Serve treat made using the 161 T machine. Additionally, there will be a Water Ice demonstration at 10/10:30am on Friday, November 3rd.
Learn more about Frozen Dessert University classes, where students can gain insight into the frozen dessert industry and starting a business. We look forward to seeing you there!