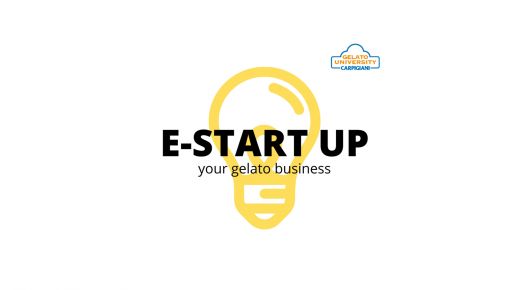 A series of online lessons on gelato business
e-Start Up is a series of online lessons to provide you an overview of the profitability of gelato business and different options for retail models.
Who is it for?
For those who want to start up a new gelato business or add gelato to their existing business.
How it works
Place your order and access the URL that you will receive via email from Carpigiani Gelato University's office or sign up and watch the video lesson from your personal area account of gelatouniversity.com
Lesson 1 - "Retail concepts of Gelato Shop"
Topics
- Retail models of gelateria
- Your target customer and your market positioning
- Communication through Retail Design
Lesson 2 - "Profitability of Gelato Business"
Topics
- Gelato Market Overview
- Food cost and First Margin of Gelato
- Initial investment and balance sheet of a small gelateria
- Initial investment and balance sheet of a medium gelateria
- Gelato shop in shop opportunity
Click here to subscribe.