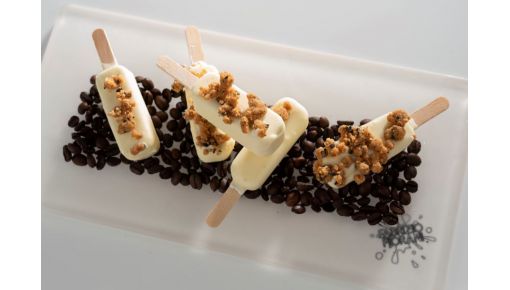 November 12th, Carpigiani Gelato University - Bologna
On November 12, 2019, at Carpigiani Gelato University headquarters in Bologna, Asia's Best Pastry Chef 2019 Fabrizio Fiorani spoke about the role of gelato in fine dining and prepared some classic desserts revisited with gelato, including:
- Tiramisu: coffee gelato, mascarpone cream, coffee sablé, mascarpone gelato and sponge cake.
- Apple pie: caramel base, custard, caramel bavarese, caramel gelato, apple tatin, brisé dough, apple pie gelato, toffee caramel sauce.
- Zuppa inglese (English soup, a traditional Italian dessert): custard, chocolate custard, sponge cake, vanilla gelato, Alchermes jelly.
The seminar is part of the Foodservice global seminar program.
Click to see the global calendar.