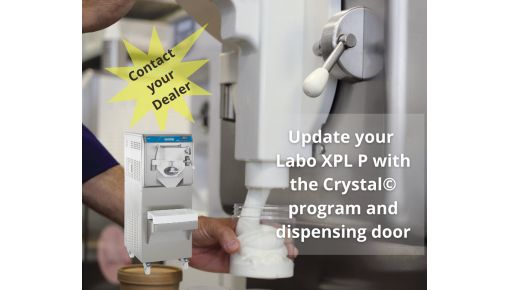 Do you own a Labo XPL P floor standing machine and want to equip it with the Crystal program and the dispensing door?
Don't miss the upgrade, just contact your distributor and ask them for more information.
You will receive:
- inspection by a specialized technician;
- software upgrade;
- probe for postponed cleaning program;
- Crystal dispensing door.