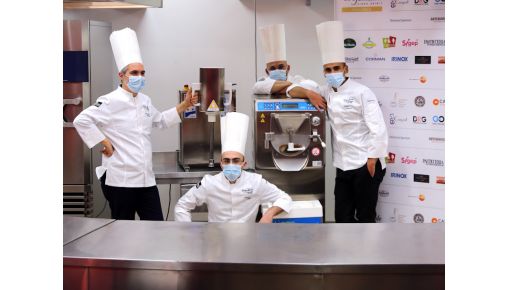 Italy's golden year continues: we are world champions of pastry, or rather of La Coupe du Monde de la Pâtisserie 2021, the world stage that saw the 11 nations that made it to the final compete.
The Italian team - formed by Andrea Restuccia, Massimo Pica and Lorenzo Puca, coordinated by the President of Club Italia Alessandro Dalmasso, triumphed by winning the world title, becoming the reigning champion for 2021/2022.
Second place went to Japan, third to France
As technical sponsor of the Italian Team Carpigiani wishes to thank the 4 pastry chefs for their effort in reaching the highest title in the world. We are proud of you!